WOSC's very own Technidal Director Kwame Telemaque is boots on the ground with Puma Football at Manchester City! This is exclusive Puma King Club VIP Trip takes place from January 18th to 23rd.
Keep checking back here for updated content as Kwame makes the rounds over seas.
Day 1
Kwame observed multiple youth academy & rec sessions & games today.
From the man himself: "Great first day with Manchester City FC! Getting insight into their global Game and Training Model – 'Beautiful Football' was a great learning experience and good confirmation on the philosophy we implement at WOSC".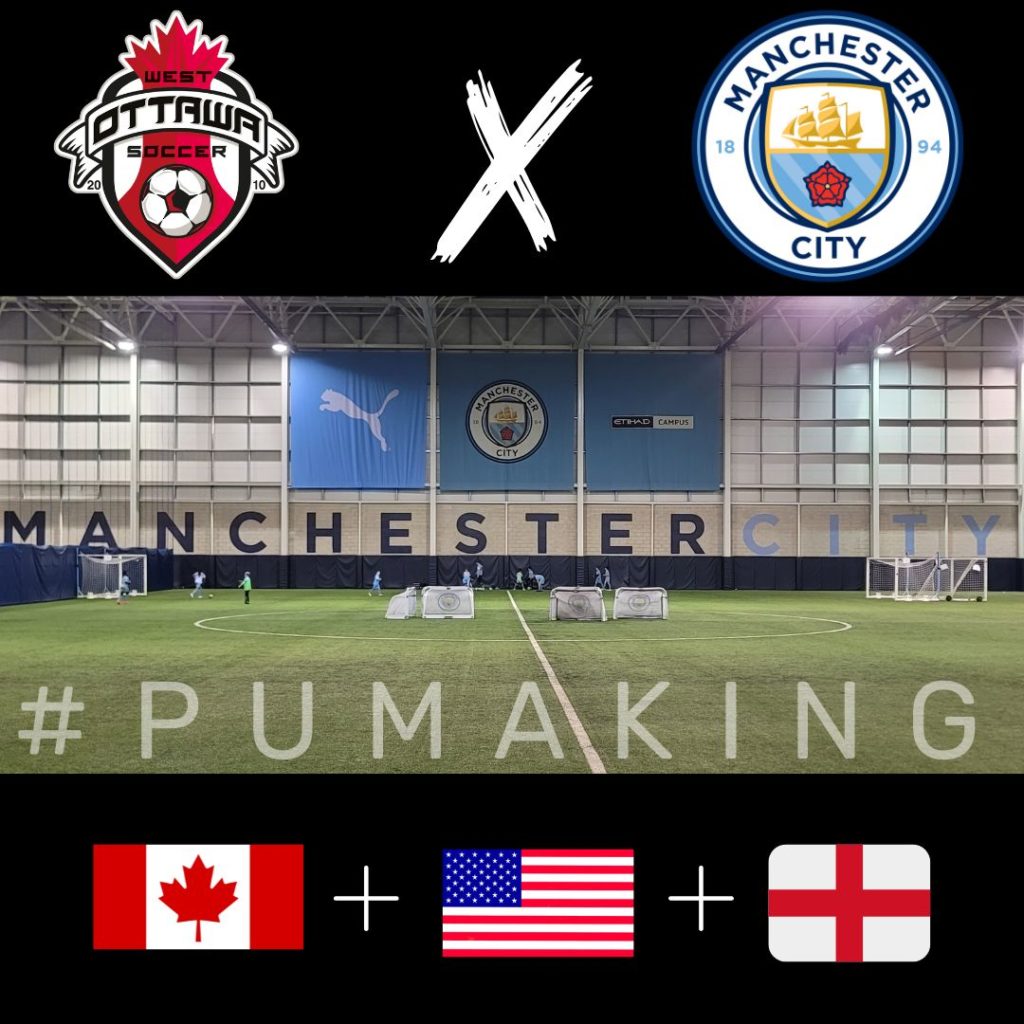 Day 2
Kwame had a busy day on January 19th! Aside from the classroom sessions, Kwame was able to observe sessions with the U15 Boys, U18 Boys and Women's 1st team.
He looks like he's having fun, right?!
"Jam packed day 2 for myself and everyone at @mancity! I'm excited to bring my insight back to WOSC after receiving a comprehensive overview of the Man City Academy education program, sports science & conditioning. One cool highlight: I was in attendance for @mancity vs @spursofficial"