The West Ottawa Soccer Club is absolutely thrilled to announce that Simon Wilshaw will be joining our #WOSCWARRIORS team! Please join us in welcoming Simon as WOSC's Club Head Coach U13-17 Representative & OPDL Manager. You can contact Simon at s.wishaw@wosc.com.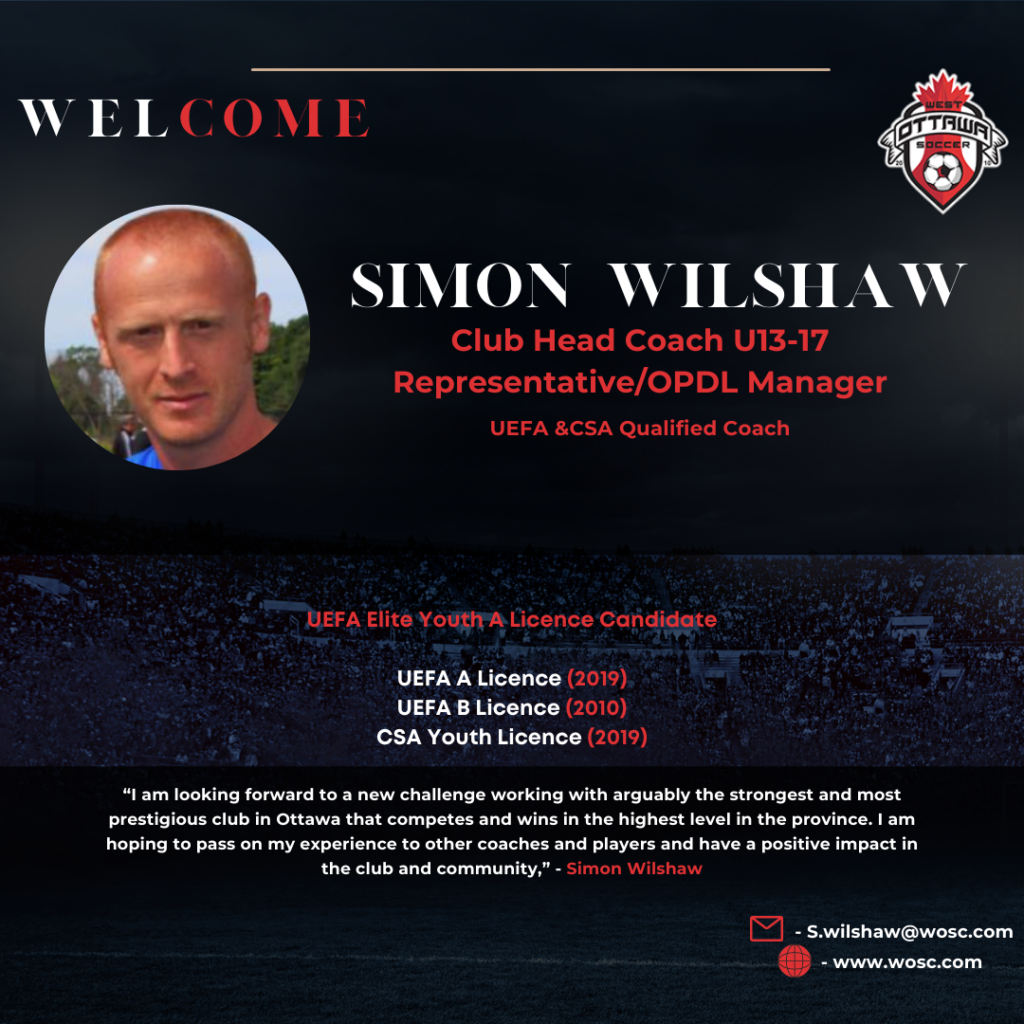 Simon is an accomplished leader in both the Ottawa soccer community and internationally. As a highly UEFA and CSA qualified coach, he has constructed a strong portfolio of achievements and experience during his coaching career through roles in England, Spain, USA and Canada.
"Simon will be a fantastic addition to the best group of coaches assembled in Ontario," says Brian Mason (GM). "Simon's professionalism and work ethic will be a perfect fit for our #WARRIORMENTALITY. Welcome to the team, Simon!".
Officially beginning his coaching duties in the January 2022, Simon will be joining Kwame Telemaque (TD) and the rest of our technical team in-office and he will also be assuming head coach responsibilities for our 2009 OPDL Boys and 2007 OPDL Boys.
"I am very excited to put the final piece of our Technical Staff together," says Kwame Telemaque. "Simon's wealth of knowledge and experience will be a great addition to the team and our U13 to 17 Representative/OPDL players.".
We are all looking forward to a bright & promising future with Simon joining our ranks! Feel free to reach out to Simon at s.wilshaw@wosc.com to welcome him, ask any questions you may have, or simply congratulate him on joining the best club in Ottawa!