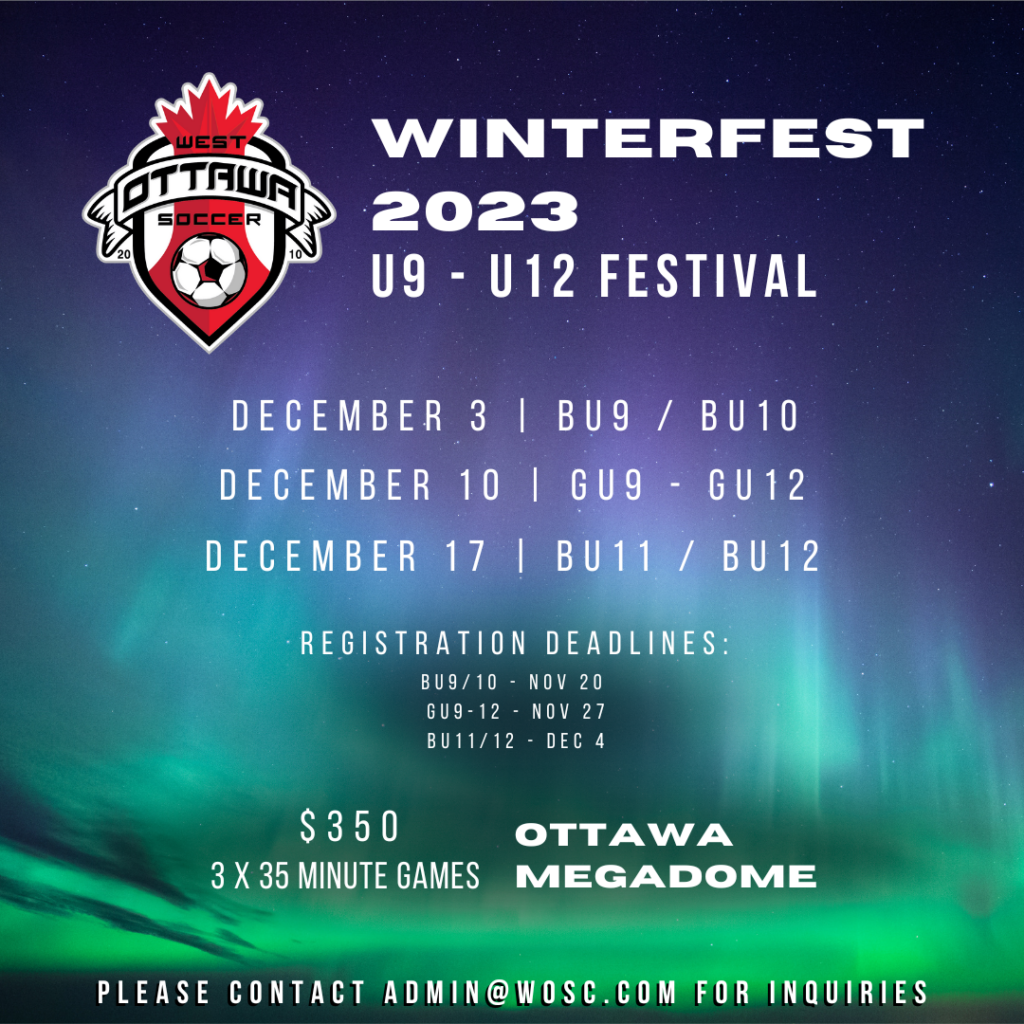 December 3 | BU9 / BU10
December 10 | GU9 – GU12
December 17 | BU11 / BU12
Tournament Info
West Ottawa SC is excited to announce a new winter season event, Winterfest 2023! This festival takes place over three weekends in December, hosted at the Ottawa MegaDome.
The tournament is open to all mini indoor teams (Boys & Girls U9 – U12).
Each team will be play 3, 35 minute games.
For more information, please contact events@wosc.com or admin@wosc.com
Cost
Team Fee – $350
Registration Deadlines
BU9/10 | November 20th, 2023
GU9-12 | November 27th, 2023
BU11/12 | December 4th, 2023
Field Locations
Rules