ARE YOU A HIGH LEVEL 2005 SOCCER PLAYER? DO YOU WANT TO PLAY UNIVERSITY SOCCER?
The West Ottawa SC Showcase program provides players the tools, opportunities, support and contacts to help players reach different pathways that suit their goals of playing soccer at the post-secondary level.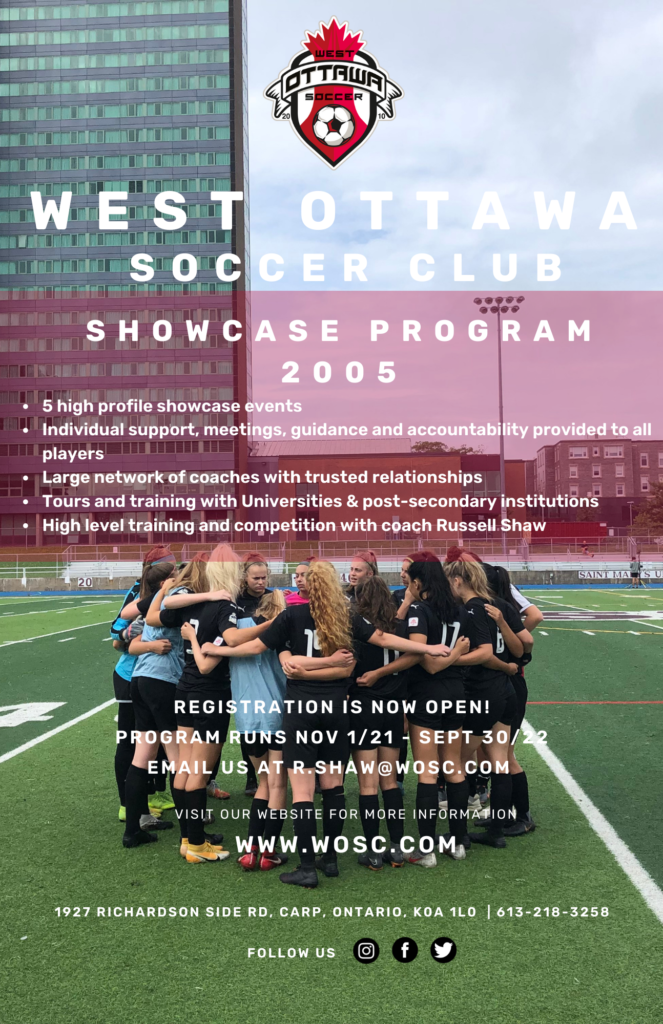 5 high profile showcase events
Individual support, meetings, guidance and accountability provided to all players
Large network of coaches with trusted relationships
Tours and training with Universities & post-secondary institutions
High level training and competition with coach Russell Shaw
The showcase program started in 2019 to provide high level players the best platform to continue to play and pursue academic excellence. The program has helped over 50 players secure the opportunity to play and learn in Universities across Canada and USA. The program has also helped players reach professional and national goals, having players play in professional leagues in North America and Europe and one player selected to his Olympic squad for the last Olympics.
Registration is open now. Program runs November 1, 2021 until September 30, 2022.
For more information and to register for this program please contact Russell Shaw at r.shaw@wosc.com 613-218-3258